The Indian Summer. I know it's "foliage" over there from but I like the imaginative phrase "Indian Summer" that we Europeans have come up with. So I'll stick to it.
Everything dipped in bright red and orange. It is as if the forest was on fire even on a foggy day like this one. We're on our way from New York to Toronto, a trip we're actually doing because it has been my brother's dream for a while now. Lucky me, the Indian Summer can be found between the two cities. It is only a little detour to drive through the Green Mountain National Forest.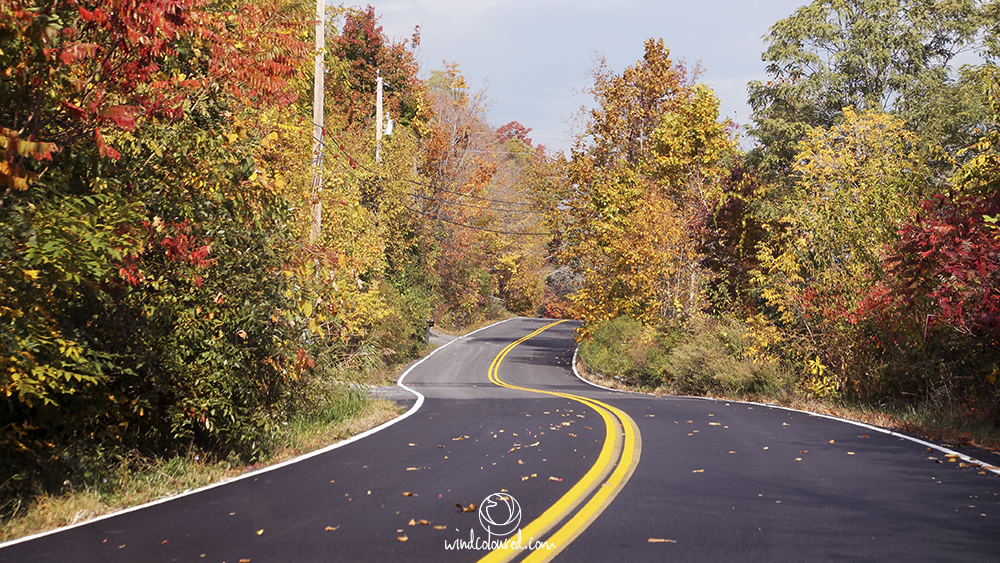 The Indian Summer usually begins end of September and then moves from the north in Canada to the South in New England where it can be seen as late as end of October.  
Supposedly the maple tree comes up with the brightest colours and that was true for the Green Mountain National Forest.
The colours of the foliage are bright by itself but everything is always a little brighter in good weather. It might pay off to wait till the sun comes out.

Lakes are especially beautiful when the colours reflect in the water.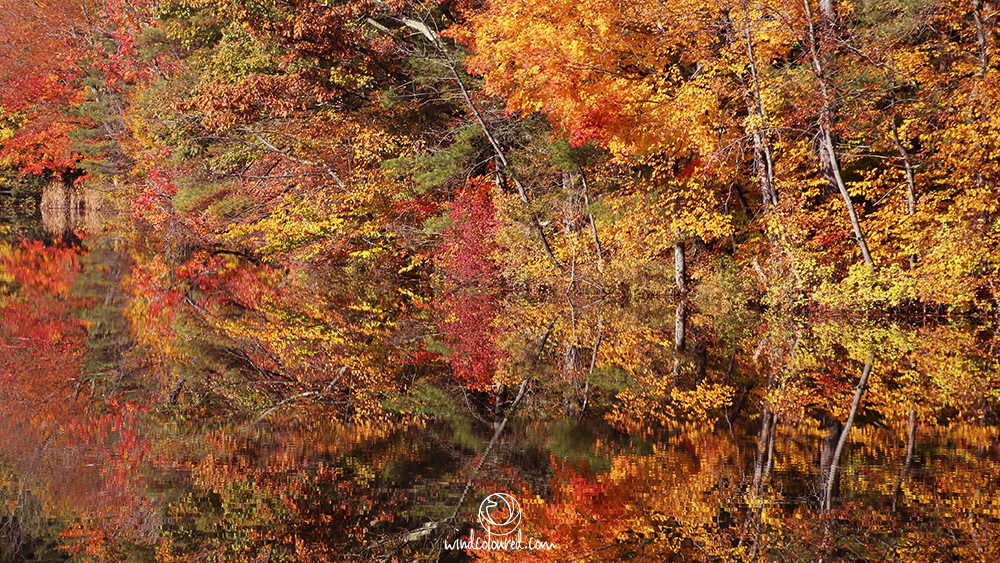 The Green Mountain National Forest
We only have time to stay for one night but we're not willing to be discouraged by the foggy weather. The sun is supposed to come out next morning. We spend the misty evening having cider and pumpkin cookies at the Sugar Shack and take a short walk through Manchester.
On the next morning we really have to give the weather forecast some credit. The mountaintops are still hidden in the clouds but the first rays of sun give us a first glimpse of what is to come. Everything is so wonderfully bright and when the last clouds disappear, I wish I could stay for a few more days to watch the spectacle. We stop at some small lakes in the park and admire the gorgeous reflections on the quiet and slightly foggy water surface. Beautiful.
We have to leave but the colourful foliage accompanies us for the rest of our trip, along the Niagra Falls and to Canada. All in all the short visit to the Green Mountain National Forest was worth the little detour and makes us hungry for more. I actually feel like I have just finished warming up.
Have you experienced the Indian Summer? Where do you find it especially beautiful?